California Wind Complex Fire Debris Removal
Yuba, Nevada, and Butte Counties, California
After wildfires left a wake of destruction across northern California, our teams mobilized quickly to clear debris from residential properties so the community could rebuild. 
The Wind Complex Fires devasted California over a span of four months, destroying a total of 264 structures and burning nearly 10,000 acres across Yuba, Butte, and Nevada Counties. The Department of Resources Recycling and Recovery (CalRecycle) was tasked by the California Department of Emergency Services (CalOES) to manage and coordinate the removal of debris material from residential structures destroyed by fires.
 We were selected by CalRecycle to serve as prime contractor for this effort, where we were responsible for the cleanup of 254 residential properties over a span of 27 working days. As part of this effort, we also coordinated the dispatch of 125-150 trucks to transport debris from new addresses daily.
 The debris removal was performed by 25 crews, provided and managed together with our subcontractors, each comprised of two operators and two laborers, a crew truck, an excavator, a skid steer, and a water wagon. To ensure the safety of all involved, each crew member was required to maintain current OSHA 40-hour HAZWOPER training, receive a physical exam, and be fit tested for a respirator prior to coming onsite.  All work was completed in modified Level C PPE.
 In total, our team successfully removed and transported a total of 500 cubic yards of asbestos, 2,000 tons of metal, 30,000 tons of debris, 7,300 tons of concrete, and 6,400 tons of contaminated soil to the appropriate landfill or recycling facility.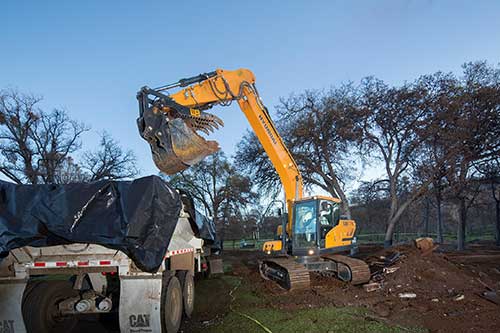 Service Line
Disaster Response and Recovery
Services Provided
Property Debris Removal and Remediation

Vegetation and Debris Management

Contaminated Soil Remediation

Asbestos and Lead Abatement

Debris Transportation and Disposal