Sulphur Creek Mining Waste Removal
Williams, California
Our team successfully removed 20,000 cubic yards of mercury-impacted waste rock from the Sulphur Creek watershed, preventing future migration of mine waste containing mercury into Sulphur Creek.
Most active from 1880 to 1890, the Sulphur Creek Mining District is located on approximately 465 acres within the Sulphur Creek watershed in Colusa County, California. Six separate mine sites, several of which were located directly adjacent to Sulphur Creek, included calcine tailings, waste rock, mercury enriched soils, ore, miscellaneous waste piles, and mining equipment and structures. To provide permanent containment and prevent the migration of mine waste containing mercury into Sulphur Creek, Homestake Mining Company enlisted our team to excavate, haul, and place 17,000 cubic yards of material in an on-site repository.
With elevations ranging from 1,400 to 1,640 feet above sea level, accessing the site presented unique challenges for the team, who also had to be mindful of recreation at a nearby hot spring. Because of the hot spring, our team had to establish an alternate route for equipment mobilization and demobilization, requiring significant planning to ensure the safety of all involved. The two-mile long road required significant improvement to accommodate heavy equipment including a Komatsu PC 400 excavator, 4,000-gallon water trucks, and two rail car bridges that had to be installed using 20-ton cranes. Because the entrance to the road was located off an active highway, traffic control approved by Caltrans was required. To navigate the narrow single-lane road, the project team developed a radio communication plan to successfully manage heavy equipment traffic. A marker system was also developed that allowed drivers to communicate their road locations over the radio, notifying others of oncoming traffic.
While additional project complexities, including a bat breeding season, resulted in standby for our equipment and personnel, the project team minimized mobilization and demobilization of equipment to mitigate cost impacts. The project team also provided a more cost-effective sound barrier technique to meet the specifications of the ecological impacts on the bats within the mine sites.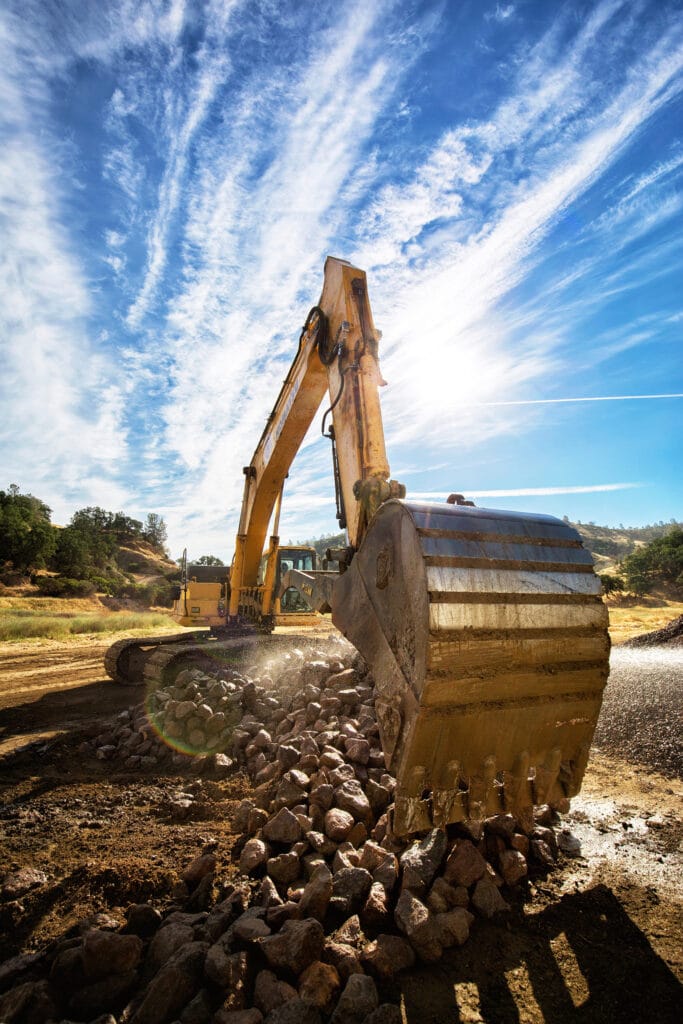 Service Line
Environmental Remediation
Services Provided
Contaminated Soil Remediation
Mine Reclamation
Landfill Construction and Capping
Clearing, Grading, and Earthwork