Sears Point Wetland and Watershed Restoration
Sonoma County, California
Our team completed all three phases of this wetland and watershed restoration project designed to restore tidal wetlands and wildlife habitats, protect and extend access to public space, and reduce long-term flood risk.
More than 120 years of diking and draining at the 2,327-acre Sears Point property had subsided the area six feet, leaving it vulnerable to catastrophic flooding. To protect and restore the site, the Sonoma Land Trust, Ducks Unlimited, and a number of federal and state agencies came together to plan, design, and secure funding to move forward with the project.
The three-phased project restored 955 acres of the property, successfully accomplishing numerous goals:
Reestablished aquatic habitats and hydrologic connections, including restoration of tidal wetlands in San Pablo Bay for the benefit of the larger San Francisco Bay estuary system.
Provided public recreational opportunities, including the extension of the San Francisco Bay Trail.
Contributed to the recovery of numerous species protected under the federal Endangered Species Act (ESA) and the California Endangered Species Act (CESA).
A highlight of the project was the hydraulic dredging of more than 57,000 cubic yards of material to construct a pilot channel from the Midshipman Breach into San Pablo Bay to improve the hydraulic connection from the bay to the new marshland. The breach event included over 600 invitation-only spectators, including dozens of dignitaries and officials involved in the decade-long project.
In total, our team excavated more than one million cubic yards of material over the 955-acre area designated for wetland, and 6.5 miles of tidal channels measuring 240 feet wide. We constructed 2.5 miles of new tidal berm and 500 marsh mounds to help the site adapt to sea level rise and protect the surrounding communities and wildlife habitats from flooding and storm events.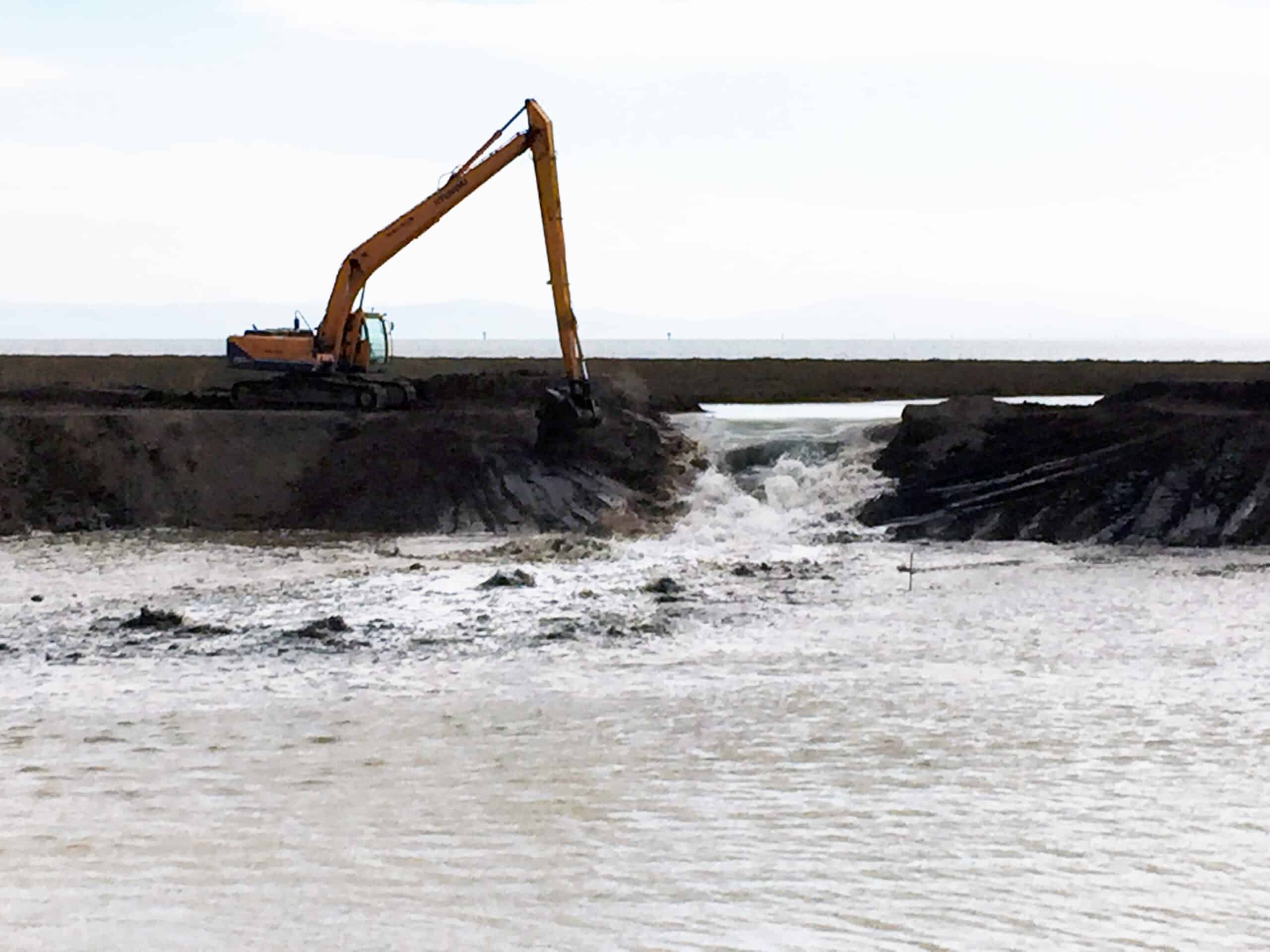 Service Line
Flood Control and Ecosystem Restoration
Services Provided
Hydraulic and Mechanical Dredging
Excavation and Embankment Construction
Clearing, Grading, and Earthwork
Water Control Structure Construction
Habitat and Wetlands Restoration
Stream Channel, River, and Basin Restoration