Legacy Copper Mine Remediation
Chelan, Washington
Our team navigated deep into the Cascade Mountains to mitigate mine impacts and restore the watershed and riparian habitat above Lake Chelan.
The former mining village, which now serves as a seasonal retreat for the Lutheran Church, was once one of the largest operating copper mines in the United States.  Located on the upper reaches of Lake Chelan in Washington, the mine produced 200 million pounds of copper from 1938 and 1957.  
 To access and remediate the former copper mine, our team skillfully navigated the mountain terrain via barge and U.S. Forest Service roads. Our work, which occurred over six construction seasons, included the development of quarry and borrow areas, road and infrastructure upgrades, demolition of mine structures, regrading and capping of mine tailings, rerouting and reconstruction of a stream adjacent to the tailings, and the relining and reconstruction of Copper Creek, which transects the tailings before its confluence with Railroad Creek. We also installed a slag-cement-bentonite slurry cutoff wall with depths of up to 80 feet over 4,700 linear feet, seep and groundwater collection trenches and piping systems to capture and redirect mine drainage and seepage to an on-site wastewater treatment plant, jet grout stabilization of tailings slimes, and final grading and capping of the tailings.  
 Today, the village is a vibrant retreat for visitors looking to escape the hustle and bustle of modern living. With no public access road, most visitors arrive by taking the historic Lady of the Lake ferry or by foot – hiking into the Village from trails connected to the Pacific Crest Trail.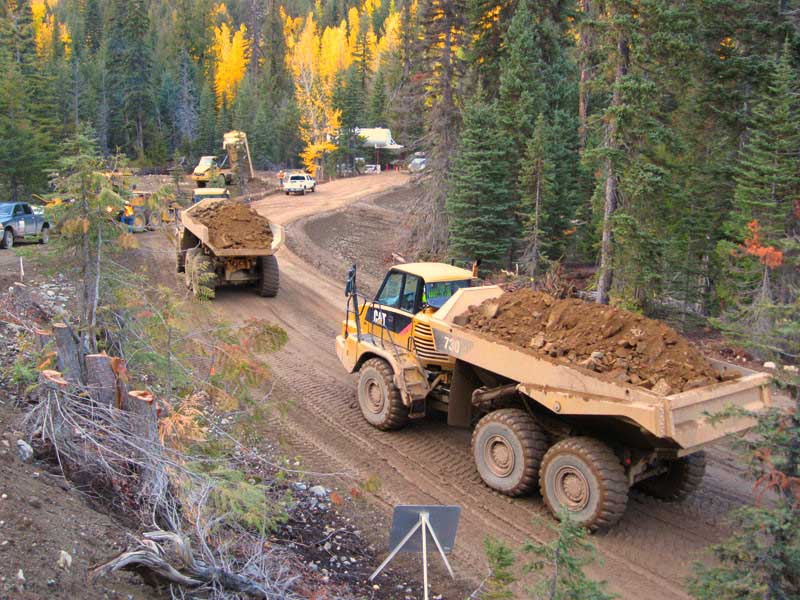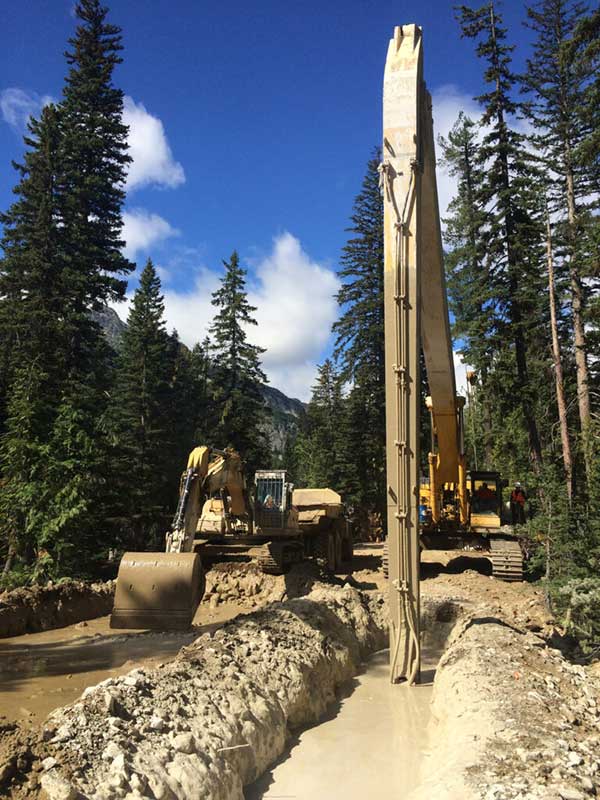 Service Line
Environmental Remediation
Geotechnical and Civil Construction
Services Provided
Contaminated Soil Remediation
Mine Reclamation
Clearing, Grading, and Earthwork
Slurry Wall Construction
Cutoff Wall/Barrier Wall Construction
Stream Channel, River, and Basin Restoration
Stormwater, Erosion Control, and Underseepage Improvements