Former Industrial Facility Remediation
Newark, California
Our team successfully implemented phase one of a broader remedial action plan to redevelop the site of a once active industrial facility.
With plans to redevelop the 70,000 square foot parcel of land, once home to an active industrial facility, our client solicited our help to perform in situ stabilization and other site work to fully remediate the site as part of a larger redevelopment plan. The facility, last active in 1968, produced ethylene dibromide (EDB), one of the principal chemicals historically detected in soil and groundwater in the area, along with 1,2 dichloroethane (1,2-DCA). The remedial action plan called for in situ stabilization (ISS) treatment and additional site work for a 56,000 square foot parcel as part of phase one, with a second phase of ISS work scheduled for 2022.
 Our team established ISS treatment depths ranging from 17 feet to 26 feet below ground surface based on two water-bearing zones, the Shallow Zone (SZ) and Newark Aquitard, which were both impacted by EDB, 1,2-DCA, and other volatile organic compounds (VOCs). In conjunction with the ISS, our team performed site preparation, stormwater management, utility protection, demolition of above and below surface structures, excavation of overburden soils, soils management, disposal of impacted soils and installation of the final cover system.
 Given the range of VOCs present in the ISS treatment zone, Level B supplied air was donned by ground personnel during ISS activities, while control measures were implemented to reduce VOC emissions. Because of strict perimeter air monitoring action levels for the onsite VOC maximum average concentrations, our team went to great lengths to mitigate any additional fugitive dust and VOC emissions during the operation and complete the project with all running average air monitoring results below their respective action level concentrations.
Despite additional project challenges related to the global COVID-19 pandemic in 2020, including a two-month site shutdown, our team finished this project on schedule, within budget, and with no COVID-19 cases, safety incidents, or OSHA recordables.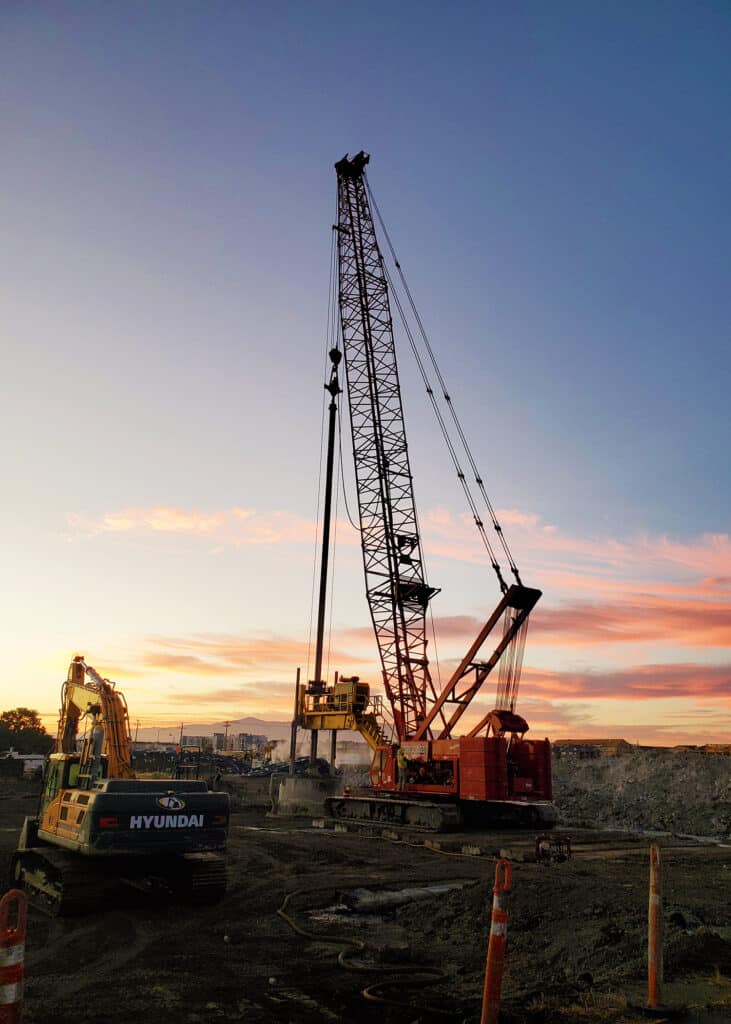 Service Line
Environmental Remediation
Services Provided
Contaminated Soil Remediation
In Situ/Ex Situ Stabilization (ISS/ESS)
Soil Stabilization/Ground Improvements