Bolles Canal Conveyance Improvements
Palm Beach County, Florida
We successfully implemented critical canal improvements to help restore water quality to Florida's Everglades.
To restore the water quality in America's Everglades, the State of Florida and U.S. Environmental Protection Agency released a Restoration Strategies Plan to achieve the phosphorus water quality standard established for the Everglades.
As part of this plan, the South Florida Water Management District will create more than 6,500 acres of new stormwater treatment areas and 116,000 acre-feet of additional water storage through construction of flow equalization basins. The list of required projects included improvements to the Bolles Canal as an effort to move water in the Southern Everglades. Forgen was awarded Segment 4 of the Bolles East (L16) Canal Conveyance Improvements, which involves the deepening and widening of a portion of the existing Bolles canal to increase the conveyance capacity. It also involves excavating farm canals, constructing farm ditches and access roads along the length of the newly excavated canal.
Once final, the new canal cross section will have a 30-foot bottom width with an invert elevation of -5.0 feet NAVD, approximately 20 feet wider and 12 feet deeper than it was previously.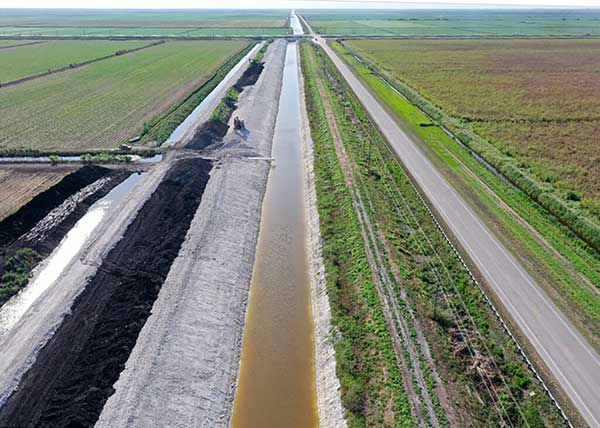 Service Line
Flood Control and Ecosystem Restoration
Services Provided
Excavation and Embankment Construction
Clearing, Grading, and Earthwork
Dam/Levee Construction and Rehabilitation
Stormwater, Erosion Control, and Underseepage Improvements