Bel Marin Keys Hamilton Restoration Project Unit V
Novato, California
The two-mile levee we constructed near the Bel Marin Keys will restore tidal marshes and provide flood control for nearby communities for generations.
Led by the California Coastal Conservancy, the two-mile stretch of levee is the largest segment of the 2,600-acre Hamilton Wetlands Restoration Project on San Pablo Bay in Marin County. Once complete, the project will allow bay waters to eventually reclaim nearly 1,600 acres of former tidal marshes that had been diked and drained for agriculture and development during the late 19th and early 20th centuries. The project will also provide flood control for the nearby communities.
In addition to constructing the levee, our team performed more than 1.4 million cubic yards of earthwork utilizing a wide range of equipment, including the construction of seasonal wetland ponds and an alkaline meadow to create more wetland habitat.
This massive project was complicated by unanticipated soil conditions, wildlife concerns, poor air quality from the 2020 California wildfires, and the global coronavirus pandemic. Despite these challenges, our team successfully made way for phase two of the project, where the client will use about 16 million cubic yards of dredged sediment to raise the ground level.
The new levee is estimated to last about 50 years given current projections of sea-level rise, but can be built higher if needed. A local nonprofit organization will work to replant the landscape, including 45 acres of native plants including creeping wild rye, meadow sedge and baltic rush on the northwestern side of the levee.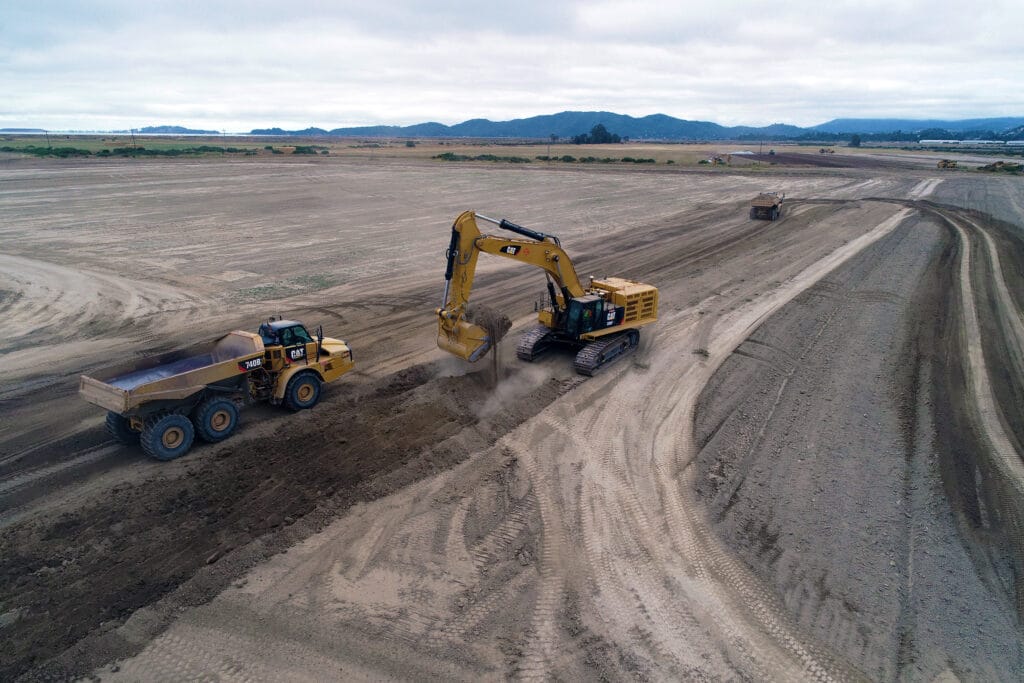 Service Line
Flood Control and Ecosystem Restoration
Geotechnical and Civil Construction
Services Provided
Geotechnical and Civil Construction
Flood Control and Ecosystem Restoration
Excavation & Embankment Construction
Clearing, Grading, & Earthwork
Water Control Structure Construction
Habitat and Wetlands Restoration
Coastal Zone Restoration & Tidal Estuary Enhancements